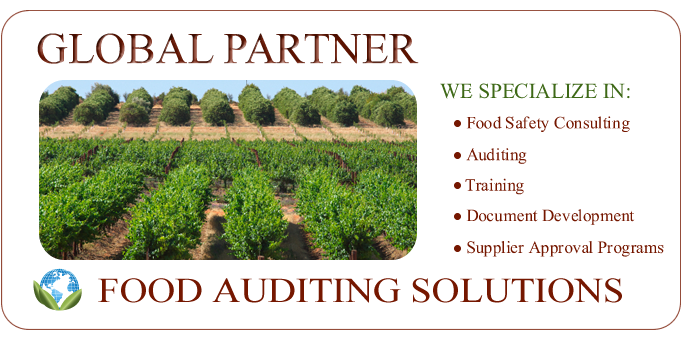 STRONG FOUNDATIONS & EFFECTIVE SOLUTIONS IN FOOD SAFETY
| | |
| --- | --- |
|  | |
Proactive Solutions for Food Safety, Quality, and Preventive Controls
Are you FSMA compliant? We can help by developing, reviewing, or modifying your currenty Food Safety Plan to meet the requirements of the Food Safety Modernization Act: Preventive Controls and Produce Safety Rules.
Good Agricultural Practices
We have the resources to develop sound innovative programs for your Growing and Harvesting operations. Our associates have extensive knowledge of accredited schemes including PrimusGFS, GAP audits, and Harmonized Audits.
Good Manufacturing Practices
Our associates are trained and certified in many accredited schemes including BRC, SQF, PrimusGFS, and HACCP. Whether you are looking for a pre-assessment analysis, on-going monthly inspectional services, employee training, or document development, we can help.
Food Safety Management Systems
So you want to be certified…and don't know where to begin. Or maybe you are drowning in paperwork and need help digging out. Contact Team Fresh today. We can review your current policies, procedures, and practices and offer expert advice to have your plan running smoothly.
Food Safety Consultant
Food safety consulting for food safety audits and audit preparation, food safety training and certification, including HACCP classes, Primus GFS audit planning, SQF & Harmonized GAP Audits. We are the food audit preparation experts, offering in-depth food safety plan development strategies for your business.